Posted by: Skin And Cancer Institute in Uncategorized
Higher cheekbones, fuller lips, and a contoured jawline are all possible with dermal fillers. In addition, you can augment your chin and fill in wrinkles and smile lines. These are the six reasons fillers are one of the most popular cosmetic procedures on the market today. More than one million women and men get them each year.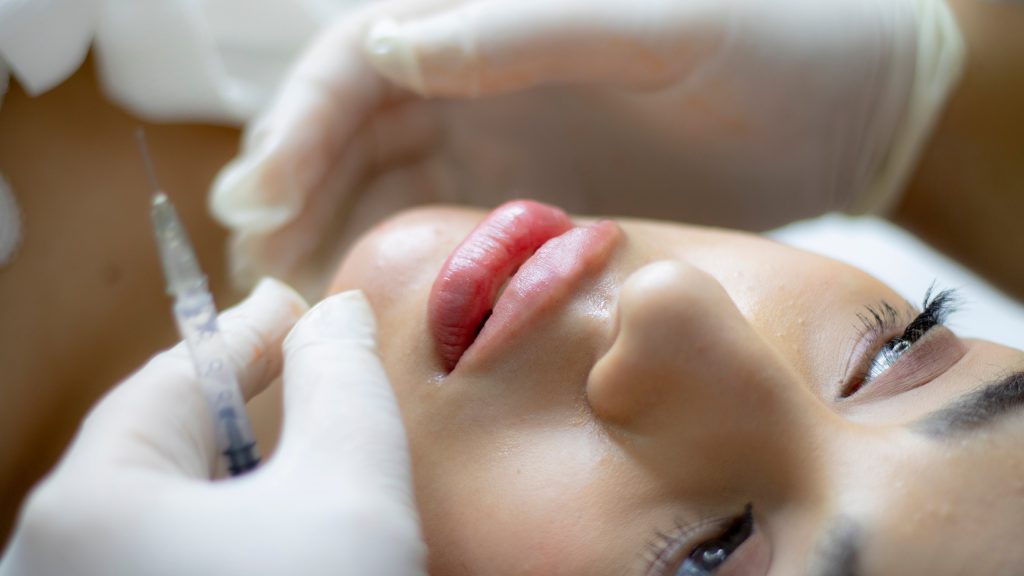 What Are Fillers?
Dermal fillers are materials injected beneath your skin. They are approved by the Food and Drug Administration to add volume to the face. The most popular filler category is hyaluronic acid, which your body naturally produces and is found in your cartilage and skin. It helps retain the skin's moisture and keep it looking plump. Surprisingly, it can hold 1000 times its weight in water!
Restylane and Juvederm
These are the most well-recognized hyaluronic acid brand names on the market. They are made of the same thing (hyaluronic acid particles). But the slightly varied-sized particles are linked together differently. This gives somewhat different results. Your injector will know which is right for you.
What Facial Concerns Can Fillers Address?
Under-eye- to fill hollows and dark circles
Cheekbones- to make them appear higher and more defined
Nasolabial Folds-to restore volume, so they are not pronounced
Lips- to shape and add volume
Chin- to increase projection and size to balance out the face
Jawline- to add lost definition along the jaw bone for a more youthful appearance
What To Expect During Your Visit
Your visit will begin with your injector examining your face and getting to know your goals for dermal fillers (which should be to look enhanced but natural). You'll come up with a plan together, including deciding on the best type of filler for your needs. Your skin is then cleansed and numbed in preparation for your injections.
Pain Is Mild
Expect small pinching sensations at the injection sites. Overall most people tolerate the injections well, plus it is over quickly—usually just a matter of minutes.
The Results Are Instant
You'll see an immediate increase in the volume where the filler was injected. This instant improvement is rewarding for many patients. Some say they look again like they did in their 20s before they lost facial volume.
Expect Some Swelling
It's normal for your face to swell and even bruise at the injection site. The swelling might increase over the next few hours. You'll see your best result a few days later when the swelling subsides. It's best to give yourself a week before you attend any major events. This will provide you with the chance to heal and look your best.
How To Care For Your Face Post-Injections
Your injector will place an ice pack on your face and might even send you home with one to help reduce swelling. Avoid touching your face except lightly. It's best to take a break from exercise for a day. This includes yoga, as you must keep your face upright and avoid turning upside down.
How Long Do Fillers Last?
Hyaluronic acid fillers like Juvederm and Restylane last between 6-12 months. After that, your body breaks down the fillers. That means you'll need to return to your dermatologist regularly to keep up with your injections.
Injector Credentials Count
A qualified person needs to inject your fillers. This usually means a nurse or a doctor who is experienced in fillers and has undergone extensive training in facial anatomy. The Skin and Cancer Institute dermatologists are highly-qualified dermal filler specialists who have many years of experience mastering the technique.
Schedule Your Appointment Today
Are you ready to achieve more youthful facial contours? Our board-certified dermatologists are eager to assist you in reaching your aesthetic goals! Reach out today to schedule a consultation.
---