Aesthetician Services
Aesthetician Services at the Skincare and Cancer Institute are some of the best in the world. Our team of skilled aestheticians are dedicated to helping our patients achieve radiant and youthful-looking skin. With extensive training in the latest skincare techniques and access to cutting-edge technology and medical-grade products, our aestheticians are here to deliver exceptional results for your skin.
Rejuvenate and Revitalize
Our aestheticians specialize in a range of luxury services designed to exfoliate, hydrate, and breathe new life into your skin.
Unveil the brilliance of your skin with the revolutionary DiamondGlow Facial, a cutting-edge treatment that takes skincare to a whole new level. This transformative facial experience seamlessly merges exfoliation, extraction, and infusion, delivering unparalleled results that will leave you feeling radiant and renewed.
Dermaplaning
Dermaplaning, an exceptional skincare treatment embraced by aestheticians and skincare enthusiasts alike, offers a transformative journey to attain a remarkably smooth and radiant complexion. This cutting-edge technique goes beyond the ordinary, elevating your skincare experience to new heights and empowering you to embrace your skin's true brilliance.
Turn Back the Clock With our Aesthetician Services
Rediscover a more youthful you with treatments that target the signs of aging and stimulate collagen and elastin production. Our aestheticians use advanced techniques and cutting-edge technology to help you achieve a refreshed, more radiant complexion. Whatever your skin care needs may be, the Aestheticians at the Skin & Cancer Institute can provide you with the care that you need to look and feel your best.
Microneedling, a cutting-edge skincare treatment that has taken the beauty world by storm, offers a powerful and innovative approach to skin rejuvenation. This advanced procedure harnesses the magic of fine needles to stimulate the skin's natural healing process, transforming your complexion and revitalizing your skin from the inside out.
Microneedling with PRP
Microneedling with Platelet-Rich Plasma (PRP) therapy has emerged as the pinnacle of skin rejuvenation, offering a revolutionary combination that harnesses the body's own healing power to turn back the hands of time. This innovative treatment synergizes the benefits of microneedling with the potent regenerative properties of PRP, providing a holistic approach to skincare that surpasses traditional methods.
Unveil Fresh, Glowing Skin
These transformative treatments work wonders by gently removing the outermost layers of your skin, unveiling a fresh, youthful, and glowing complexion that will leave you feeling revitalized and confident.
Indulge in the transformative power of the Perfect Peel and embrace the radiant glow that comes with a refreshed and revitalized complexion. Our skilled aestheticians are dedicated to guiding you through this exceptional treatment, providing personalized care and expert attention to ensure your comfort and satisfaction.
Microdermabrasion, a time-tested and beloved skincare treasure, presents a rejuvenating experience that transcends the ordinary. This exceptional treatment delicately sweeps away imperfections and imparts a silken smoothness that leaves your skin feeling velvety soft and looking breathtakingly refined.
SkinCeuticals Chemical Peel
Indulge in the transformative power of the SkinCeuticals Chemical Peel and elevate your skincare experience to new heights. Our skilled aestheticians are eager to guide you through this exceptional treatment, providing personalized care and expert attention to ensure your comfort and satisfaction.
TCA Chemical Peel
The TCA Chemical Peel stands as a beacon of intensive rejuvenation, offering a transformative experience that targets deep-seated signs of aging and skin imperfections. This exceptional peel harnesses the strength of trichloroacetic acid (TCA) to renew and refresh your skin, unveiling a brighter, smoother, and younger-looking version of yourself.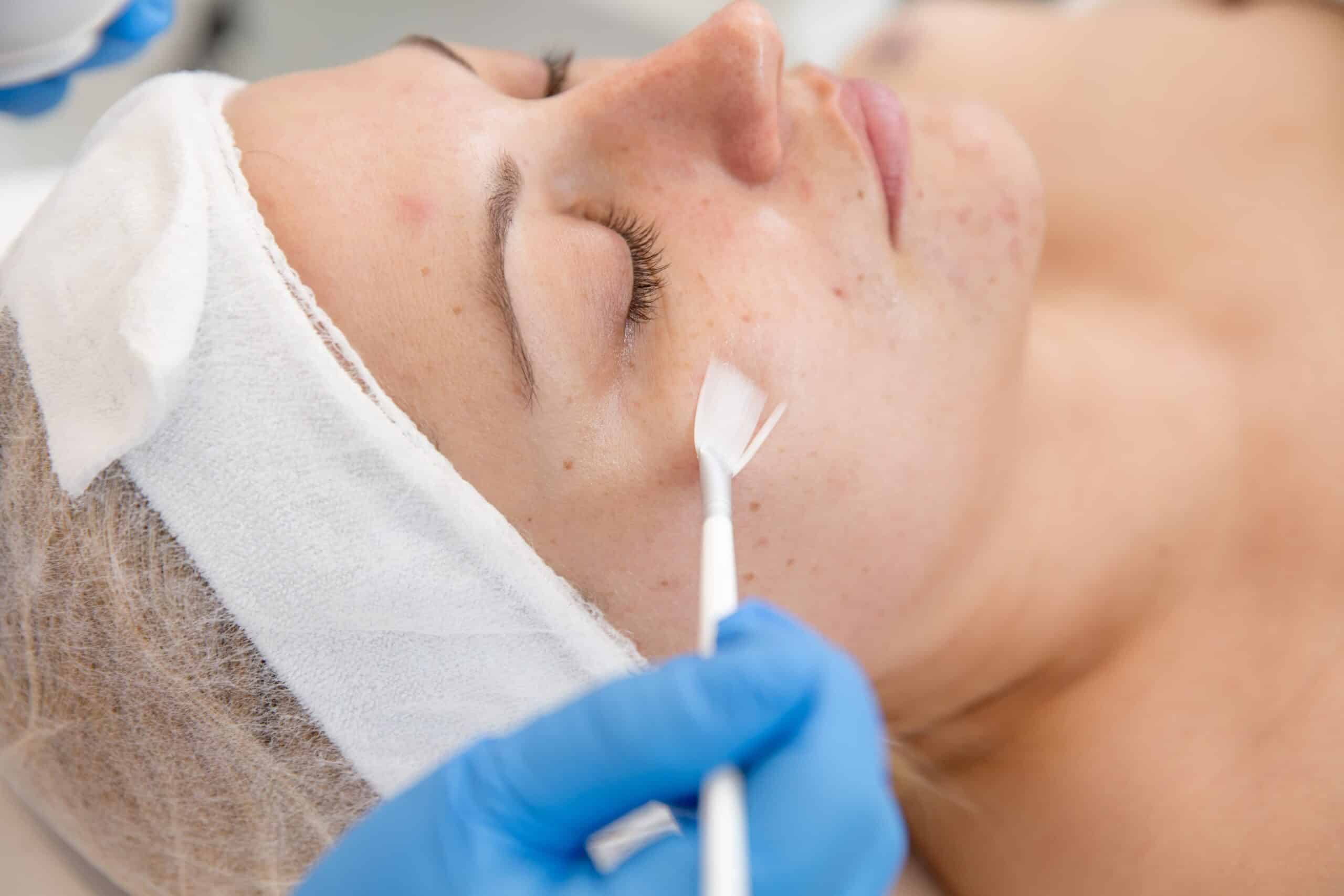 Personalized Skincare Recommendations
Our aestheticians understand the uniqueness of your skin and offer expert skin care consultations. Discover the most suitable medical-grade products tailored to your skin type and concerns, ensuring optimal results and long-term skin health.
Coolsculpting for Body Contouring
Beyond facial treatments, our aestheticians also offer Coolsculpting to target stubborn fat on the body and under the chin, providing a non-invasive solution for achieving a more sculpted physique.
Please note that the availability of Aesthetician services may vary by location. For a personalized skincare experience and to indulge in our selection of aesthetician services, contact the Skin and Cancer Institute today to schedule an appointment. Let us help you transform your skin and boost your confidence with results you'll love.