Posted by: Skin And Cancer Institute in Laser Treatments, Medical Dermatology, Skin Cancer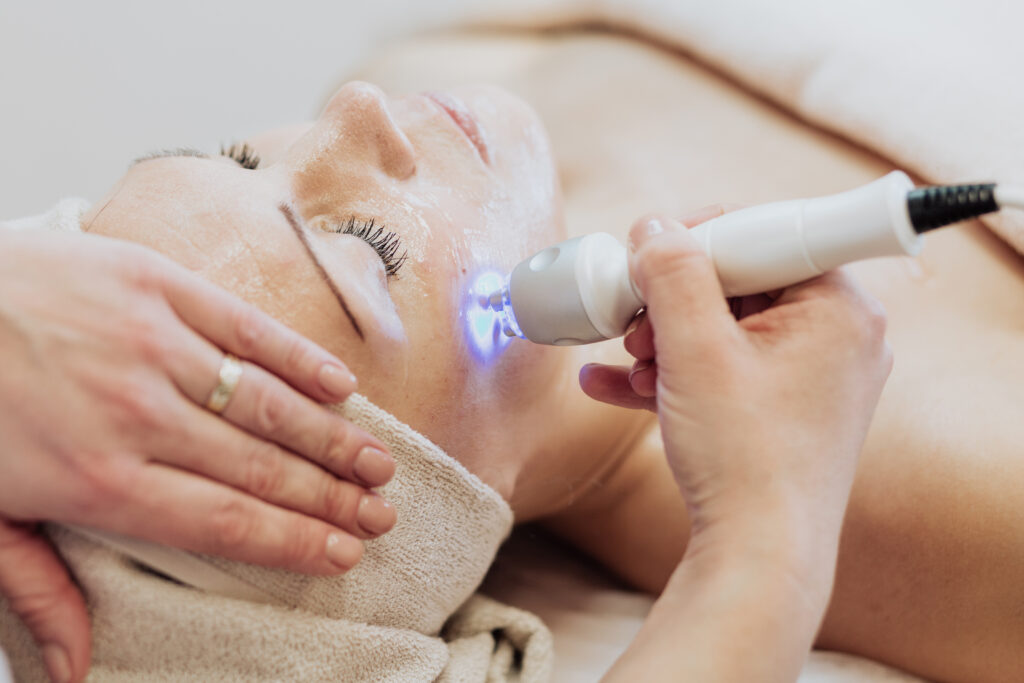 Are you one of the people who grew up when it was "cool" to bake in the sun? It's okay. You can admit it. After all, millions of people from your generation are right there with you. They've also accumulated sun damage. And with it the consequences, which include aged-looking skin and an increased risk of skin cancer. 
Fortunately, modern science can undo this damage with LASERS. That's right. Lasers. They send forth magical bursts of light that can make new skin grow. If it sounds high-tech, it's because it is. Let's dive right in, shall we? 
What Are Lasers?
A skin laser is a tool used to improve your skin's tone, texture, and coloration with targeted, controlled light and heat. NASA said Laser means:
L – light
A – amplified
S – stimulated
E – emission
R – radiation
How Do Lasers Work?
Some lasers (non-ablative) penetrate the layers of your skin and injure it in a tiny, controlled way. This stimulates your body's healing process. Collagen and elastin rush in to build fresh skin cells and collagen. The result is newer-looking skin that is tighter, smoother, and more clear. 
Other lasers (ablative) remove the top layer of skin to reveal fresher skin underneath. 
Now that we know the fountain of youth is in your dermatologist's office (in the form of a laser) let's take a look at what different lasers can do for your aged, sun-damaged skin. 
Pigment-specific lasers remove brown pigmentation, including freckles, liver spots, and melasma.
Vascular-specific lasers like Pulse Dye Laser (PDL) target broken blood vessels (a result of sun damage).  
Lasers Can Target Wrinkles
Wrinkle-specific lasers go deep and increase collagen production, which produces young-looking skin.  
Some lasers can target lesions, both benign and malignant. 
Get Ready For Laser Treatment
It takes about one month to prepare for your laser treatment. You'll need to take special care to avoid sun exposure during this time. This means wearing broad-spectrum sunscreen daily. You'll want to also protect yourself with an umbrella, hat, and sunglasses. 
On Your Procedure Day
Laser resurfacing is an outpatient procedure so expect to go home the same day. You can also expect to be given something to manage the pain. The procedure can vary from about 30 minutes to 2 hours, depending on what type of laser is being used and how much work you're doing. 
Post-Procedure
Expect to clean and moisturize your face diligently for a few days. Some lasers just make your skin red for a while. But, depending on the type of laser used, you might need to clean your skin regularly and apply an ointment after the procedure to prevent infection and scab formation. Talk to your doctor about which type of laser is best for your skin condition and how long they expect the healing process to take. 
Closing Thoughts
Millions of people like you grew up during a time when baking in the sun was acceptable–and even encouraged. Times have changed, but your skin damage is still there in the form of spots, veins, wrinkles, and maybe even lesions. Lasers can undo some of this damage. Talk to your dermatologist about the best course of treatment for your unique skin. 
Are you ready to begin your journey to healthier skin? Contact the Skin and Cancer Institute at 888-993-3761 today to book an appointment.
---