Posted by: Skin And Cancer Institute in Cosmetic Procedures, Medical Dermatology, Skin Cancer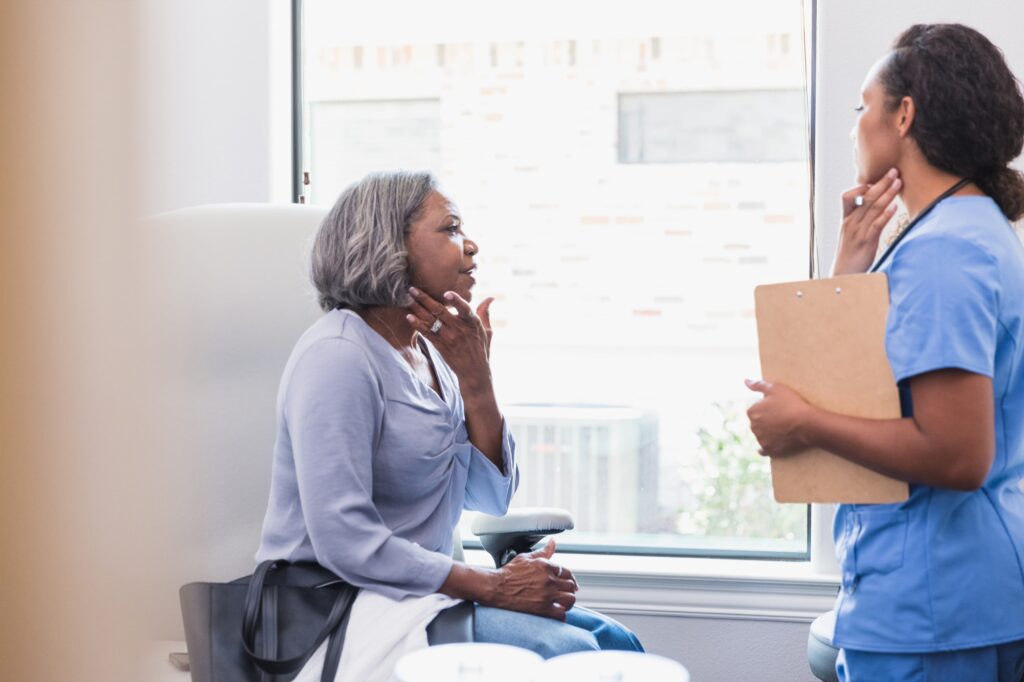 The Skin and Cancer Institute is excited to announce that several new offices have joined our network of life-saving medical and surgical dermatology services, with half a dozen more on the way this summer. Some of these new offices are located in relatively rural areas of Arizona, Nevada, and California, making our dermatology services more accessible to patients needing skin care.
Our mission is to provide high-quality, patient-centered care, and we are committed to expanding our reach to make a positive impact on as many lives as possible. We are grateful to have the support of our new partners in this effort, and we look forward to continuing to grow our care network.
50+ Locations and Growing
The Skin and Cancer Institute now offers more than 50 locations throughout the western part of the United States. We are one of the largest dermatology groups in the U.S. and offer our patients a full suite of medical, surgical, and cosmetic services.
The Skin and Cancer Institute's locations in Arizona
If you live in Arizona, you know how intense the sun can be. And if you're not careful, all that time in the sun can damage your skin. That's why we're proud to offer dermatology services to Arizona residents in the following areas: Gilbert (new office), Maricopa (new office), Sun City West, Goodyear, Chandler, Mesa, and Lake Havasu, Kingman, and Bullhead City. Our providers can help protect your skin from the sun's harmful rays and keep your skin looking healthy and radiant.
Nevada Locations for the Skin and Cancer Institute
The Skin and Cancer Institute offers comprehensive dermatology services to patients in the Las Vegas area. Whether you're looking for treatment for a skin condition or want to improve your complexion, we can help. In addition to our office in Las Vegas, we also have locations in Henderson, North Las Vegas, Mesquite, Box Canyon, and Pahrump. So no matter where you are in the state of Nevada, we're never far away. Our experienced dermatologists provide a wide range of services, from acne treatment to Mohs surgery. We also offer a variety of cosmetic procedures, such as Botox and fillers.
The Skin and Cancer Institute in California
The California sun is no joke. It's intense and can take a severe toll on your skin over a lifetime, no matter how careful you are. Whether you're looking for skin cancer treatment, preventative care, or cosmetic rejuvenation, we have offices to serve you in the following locations:
Palm Springs – Coming soon!
Bakersfield – Coming soon!
Services at The Skin and Cancer Institute
The Skin and Cancer Institute offers a comprehensive range of services to meet all of your dermatologic needs. Our medical dermatology services include treatment for skin conditions such as acne, psoriasis, and eczema. We also offer skin cancer screenings as well as Mohs micrographic surgery. Our cosmetic dermatology services can help you achieve your desired look through wrinkle reduction, hair removal, or skin rejuvenation. We also offer aesthetician services, an online store, and an on-site pharmacy for your convenience.
Medical Dermatology
Our providers at Skin And Cancer Institute offer a wide range of procedures and treatments to target all your dermatologic needs. Whether you're struggling with acne, psoriasis, eczema, rosacea, dandruff, or any other skin concern, we can help. We also offer treatments for allergic rashes, angiomas, skin cysts, lipomas, melasma, molluscum contagiosum, warts, and more.
Skin Cancer
The most common form of cancer in the United States is skin cancer, and it's on the rise. Fortunately, our providers are experts in diagnosing and treating all types of skin cancer. We offer mole screenings and skin checks to help identify any suspicious growths, and we offer Mohs micrographic surgery with minimal scarring. No matter what type of skin cancer you have, we're here to help you get the treatment you need to keep your skin healthy.
Cosmetic Dermatology
At the Skin and Cancer Institute, we offer a wide range of cosmetic dermatology services to help you achieve your desired look. Whether you're looking to remove a tattoo, restore hair loss, or rejuvenate your skin, our team of skilled providers can help. We use lasers and other innovative technologies to provide our patients with the best possible results. Some of the laser treatments we offer include Intense Pulsed Light Laser, Fractional C02 Laser, and photodynamic therapy..
Aesthetician Services
At the Skin and Cancer Institute, our aestheticians are experts in helping patients achieve healthy, beautiful skin. They are trained in the latest skin care techniques and use state-of-the-art technology and medical-grade products to clear pores, exfoliate and hydrate the skin. In addition, our aestheticians can help reduce the signs of aging with treatments that stimulate new collagen and elastin growth for more radiant skin. And, our aestheticians can help you achieve an even skin tone by treating age spots, freckles, and other forms of discoloration.
Products from our Online Store
Our Board Certified Dermatologists recommend medical-grade products that can penetrate the skin's deep layer. Medical-grade skincare uses high-quality ingredients that are designed to provide effective results. In addition, they usually have a stronger concentration of active ingredients than over-the-counter products. As a result, they can be more effective at treating skin conditions like acne, wrinkles, and sun damage. Medical-grade skincare is an investment in your skin's health and can be essential to maintaining healthy, vibrant skin.
On-Site Pharmacy
The Skin and Cancer Institute pharmacies are located inside our dermatology offices. On-site pharmacies offer the ultimate convenience. We make getting your medication easy from beginning to end. Our priority is helping patients live better by providing convenient ways to manage their dermatological concerns. Our on-site pharmacies help ensure our patients get effective outcomes and medication access.
For example, if a patient is prescribed a new medication, our pharmacists can answer any questions and help them understand how to take it properly. They can also provide guidance on potential side effects and drug interactions. In addition, our pharmacists can work with patients' insurance companies to get prior authorization for medications and recommend less expensive alternatives when possible. Ultimately, our goal is to help manage your skin condition as simply and straightforwardly as possible. Our on-site pharmacies are one more way we can do that.
Our Promise
We want to make sure that every patient feels listened to, respected, and well cared for. We take the time to listen to our patient's concerns and answer all their questions. We offer various treatments and work with our patients to find the best option for their lifestyle, budget, and needs. We always put our patient's best interests first and are committed to providing the highest level of care possible.
At the Skin and Cancer Institute, we understand that your skin is important to you. Whether you're concerned about potential skin cancer or you're dealing with a chronic skin condition, our dermatologists are here to help. We offer a wide range of dermatology services, from medical and surgical treatments to cosmetic procedures. We also provide a variety of skincare products to help you maintain healthy, beautiful skin.
Contact us today to schedule an appointment. We look forward to meeting you and helping you achieve your dermatology goals.
---